Author Archives: rrtguy
---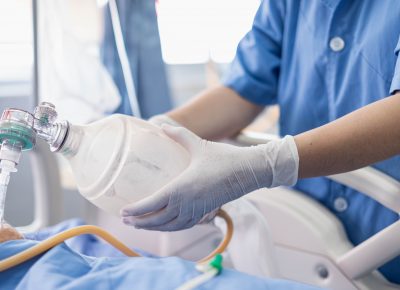 The team at Aeris Consulting & Management proves the positives as to why you should outsource your respiratory therapy department. Aeris is a top healthcare provider that specializes in respiratory and sleep care for healthcare facilities (skilled nursing facilities, subacute rehabilitation facilities) as well as correctional facilities.
With healthcare facilities and correctional facilities, there is often no way to predict demand, and facility owners and operators often need to be able to respond to unexpected growth in number of patients and the need for staffing and equipment. In order to stay profitable, your facility needs to be able to handle needs at all times, and be able to summon temporary staff or new supplies at a moment's notice.
Flexibility is tremendously important in this industry, and outsourcing your respiratory care allows you to choose a provider that can adapt and change their services to suit your ever-changing needs. With a full time staff on hand, your facility could have trouble meeting demand. Furthermore, you could be overpaying for idle staff when demand is less than great.
At Aeris Consulting & Management, we have a large selection of the tools your facility needs for your patients to receive their respiratory needs. From educational programs, Respiratory Therapist staffing, and technology made available to clients throughout the country, Aeris Consulting & Management covers it all.
Outsource Your Respiratory Therapy: Our Services
Serving over 100 contracted facilities across the country, Aeris Consulting & Management provides:
Post acute respiratory care
Acute care consulting,
In facility sleep and holter testing
Disposable supplies
Patients with respiratory issues rely on their healthcare provider to assist them in all issues concerning breathing. If you're a healthcare provider, that gives you a major responsibility that literally affects the day to day quality of other lives. Ridding your worries of liabilities and serious health scares is exactly why you should outsource your respiratory therapy department. Having a staff of people who are trained and specialize in such matters can help relieve you of staffing burdens and keep your nursing care facility profitable.
Comfort, convenience, and care are always at the forefront of the minds of providers. Aeris Consulting & Management uses proven systems and staffing that can secure your responsibilities. We have the right educated minds and technicians on our team to assist in following the proper steps to health respiratory care. With such delicate devices its important to be sure that the protocol-defined maintenance is being done as thorough as patients need.
Our Outsourcing Services For Nursing Facilities
We also provide a full variety of equipment that covers all your needs. From concentrators to ventilators and everything in between, Aeris is your first choice for equipment rentals and purchases. We offer regional same day delivery, always available, always reliable. And with our consignment programs, you'll always know what you'll need for your patients. Our equipment services also include inspection, repairs and maintenance of equipment already in your facility.
We make sure our tools are bio-medically inspected annually and delivered right when you need it.
Aeris provides the most cost effective:
CPAP
Auto-CPAP
BiPAP devices
Masks
Tubing
Supplies for correctional health and medical services.
At Aeris Consulting, we specialize in all aspects of respiratory care. Our services are available for both nursing home and correctional facilities throughout the United States. Find out more about our services today. See how we can make the difference for your nursing care facility… click here!
Want to to find out more about why Aeris Consulting is your easy choice for respiratory outsourcing? Have a look at our News page!

Aeris Now Offers PPE Supplies in Bulk
We work to keep our clients safe during these trying times. Aeris is currently offering PPE supplies in bulk to facilities we work with. Aeris is dedicated to providing large quantities of personal protective equipment to medical offices, skilled nursing facilities and surgical centers throughout the United States.
Our team sources top quality PPE products from around the world and warehouses them for direct distribution to medical facilities. Our parent company has contracts with over 100 facilities nationwide to provide respiratory supplies and PPE on a regular basis.
Take no chances and click here to contact the Aeris staff today for PPE supplies. We hope to help you move forward safely.