Respiratory Staffing Solutions for Nursing Homes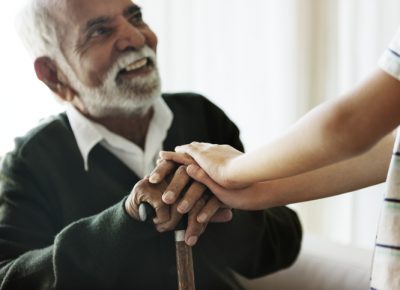 Aeris Consulting & Management, LLC, is where you can find all your necessary respiratory staffing solutions for nursing homes, wherever your facility is located in the United States. We can help expand your facility's capability and capacity, while keeping your nursing home compliant with federal regulations. Our respiratory staff are ready to assist in helping you provide the best possible care for your patients.
At Aeris, we understand that one of your biggest challenges in operating a nursing home is sufficient staffing. You may need qualified respiratory care staff often at a moment's notice, but in many cases it's not feasible to maintain full-time caregivers on your payroll. It's always a challenge to find the right people for the task when you need them, especially as your facility is taking in more patients and expanding.
We maintain a staff of highly skilled respiratory therapists that are experienced in multiple respiratory care areas, including patient assessments and monitoring, pulmonary and ventilator programs, tracheostomy needs, and progressive lung diseases. Our RTs can help to determine the best plans for caring for your patients, and your facility will be able to admit more patients as needed and reduce re-admissions.
Aeris Consulting & Management, LLC is led by Edwin C. Frost, RRT. Mr. Frost has been a Registered Respiratory Therapist since 1992. In addition to managing successful long term and acute care respiratory care programs, Mr. Frost served on the faculty at the University of Medicine and Dentistry of New Jersey and Independence University in California. He has served as the National Director of Operations for 23 sleep related breathing disorder clinics across the country, and as the Mid-West Director of Sales and Marketing for the third largest independent education company in the United States.
Nursing Home Staffing Solutions – Our Services
We offer multiple ways of meeting your nursing home respiratory staffing needs:
Temporary Contract Staffing. If your facility experiences gaps between part-time and full-time hires, we can provide your needed interim respiratory care experts on a 13- to 26-week basis.
Supplemental Staffing. Do you need to call in trusted staffing at a moment's notice? Use Aeris's on-call staffing service and rely on our proven personnel for the task.
Full Respiratory Care Department Outsourcing. Aeris Consulting can manage your respiratory care department as needed. We can help your facility achieve fixed costs, reduce your overhead, reduce your personnel management, and maintain sufficient staffing.
Respiratory Management Consulting. We can help you with all of the aspects of hiring, scheduling, training and retaining of high quality respiratory care staff.
We are a nationwide source for quality and dependable respiratory staffing solutions for nursing homes. With Aeris and our first class staff of RTs on your team, your facility can care for more patients. As a result, you'll also gain market share in your region.
If you'd like to find out more about our respiratory staffing services, click here to contact us today!
Aeris Consulting & Management is here to meet all of your outsourcing needs. Our mission is to help you meet the demands of admissions to nursing homes while remaining a profitable company. We also offer equipment rentals and maintenance, ventilator management, licensed RT consults and more. We can help keep your nursing home operations running smoothly, and help you to offer the best possible care.
Aeris Now Offers PPE Supplies in Bulk
In an effort to keep our clients safe, Aeris is offering PPE supplies in bulk to facilities we work with. Aeris is dedicated to providing large quantities of personal protective equipment to medical offices, skilled nursing facilities and surgical centers throughout the United States.
Our team sources top quality PPE products from around the world and warehouses them for direct distribution to medical facilities. Our parent company has contracts with over 100 facilities nationwide to provide respiratory supplies and PPE on a regular basis.
Take no chances and click here to contact the Aeris staff today for PPE supplies. We hope to help you move forward safely.