What is the PDPM Reimbursement Model?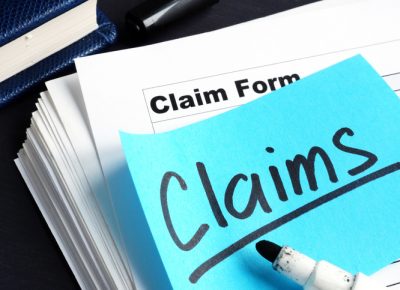 As of October 1, 2019, the Patient Driven Payment Model for Skilled Nursing Facilities went into effect, as approved by the Center for Medicare and Medicaid Services. What is the PDPM reimbursement model? It is a new method of classifying patients with specific respiratory needs in a Part A stay, which replaces the Resource Utilization Group, Version IV (RUG-IV) case-mix classification system. (See more about PDPM from the CMS with this link.)
With RUG-IV, patients had been placed into a therapy payment group, which determined payment classification based on volume of therapy services. As a result, skilled nursing facilities (SNFs) had an incentive to provide therapy regardless of a patient's individual characteristics or needs. With PDPM, patients will now be categorized into much more specific, data-driven characteristics, which in turn reduces administrative costs for providers.
The PDPM reimbursement model provides payments through six different components, five of which are case-mix adjusted for varying patient characteristics. In addition, adjustments can be made for services that do not vary by patient.
As Edwin Frost (founder of Aeris Consulting) has pointed out in this article in the Skilled Nursing News, skilled nursing facilities have been taking on sicker patients with more complex needs, and as a result, there is an increased opportunity for profitability with PDPM.
With the new model, credit is given to nursing facilities for caring for patients with more complex cases, while in the past this was a cost of doing business. Frost points out in the article that the increased reimbursement potential can be as much as $1,200 to $1,800 per week.
The measure is intended to reduce costly hospital readmissions, which are often a result of unchecked and untreated respiratory conditions. With interventions from a respiratory therapist, trips to the hospital could be avoided, and a skilled nursing facility's marketability begins to improve.
Implications of the PDPM Reimbursement Model
The PDPM reimbursement model requires at least 15 minutes of face time between therapists and patients each day, and a skilled nursing facility must document the patient's condition during a look back period. Through PDPM, outsourced respiratory therapy becomes much more attractive and profitable for nursing facilities.
Find out more detailed answers to the question: What is the PDPM reimbursement model? Reach out to Aeris Consulting today to learn more about what this means for your skilled nursing facility in the future. Aeris Consulting offers a variety of other services to meet your facility's needs as well, including temporary staffing, as-needed consults, equipment sales and rentals and much more. We're here to help your nursing care facility be efficient, safe, and profitable.
If you are interested in more news items and updates that benefit nursing homes and care providers, be sure to follow Aeris Consulting on Facebook!
Edwin C. Frost, RRT, is the owner of Aeris Consulting & Management. He is a full service respiratory care provider. He has been a Registered Respiratory Therapist since1992. His area of expertise is hospital and health care services and he has served as the National Director of Operations for 23 sleep related breathing disorder clinics throughout the United States. Mr. Frost is an active member of the New Jersey State Board of Respiratory Care.
Aeris Now Offers PPE Supplies in Bulk
In an effort to keep our clients safe during these trying times, Aeris is offering PPE supplies in bulk to facilities we work with. Aeris is dedicated to providing large quantities of personal protective equipment to medical offices, skilled nursing facilities and surgical centers throughout the United States.
Our team sources top quality PPE products from around the world and warehouses them for direct distribution to medical facilities. Our parent company has contracts with over 100 facilities nationwide to provide respiratory supplies and PPE on a regular basis.
Take no chances and click here to contact the Aeris staff today for PPE supplies. We hope to help you move forward safely.