Respiratory Therapy Equipment Suppliers for Assisted Living Centers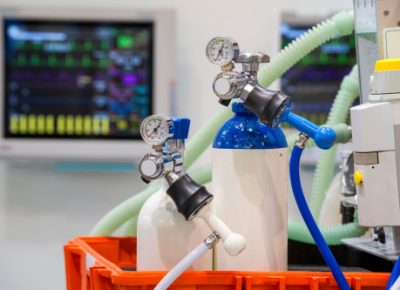 Aeris Consulting & Management, LLC, is here to meet your needs when it comes to respiratory therapy equipment suppliers for assisted living centers. Our goal is to provide assisted living facilities with the services and equipment they need to offer quality care while keeping costs down. We help facilities throughout the nation cater to their residents' needs and do so profitably.
Managing an assisted living centers is an every day challenge, especially when it comes to providing the equipment needed to meet day to day demand. Assisted living centers will always have a need for respiratory equipment that is both functioning properly and compliant with federal and state regulations. Residents, especially in the age of COVID, can be struggling with any number of respiratory ailments, including asthma, COPD and infections.
In order to meet the demand and accept more residents, your facility must have the ability to provide equipment as needed without delays. With the equipment in place and ready as needed, an assisted living center can more easily gain market share.
Aeris Consulting & Management offers respiratory equipment through same day delivery in your region. We also offer in house consignment programs, for oxygen concentrators, ventilators and other equipment. Aeris helps you and your staff to focus on offering quality care and admitting new residents. We take the time to ensure that all of your medical equipment and supplies are biomedically inspected each year. Our services ensure your residents can breathe easier and live more comfortably.
Aeris Services – Respiratory Therapy Equipment Suppliers for Assisted Living Centers
We offer inspection and maintenance services for your respiratory equipment as well, including:
Inspecting equipment currently owned by your facility
Compliance and regulatory needs in equipment changes
Annual biomedical inspections
Do you have a need concentrators, ventilators, or any other types of respiratory equipment? Aeris can provide the equipment you need when you need it.
Stop delaying admissions and care while waiting for your necessary equipment to arrive. Let Aeris Consulting & Management be your solution for respiratory therapy equipment suppliers for assisted living centers. We can ensure that your facility has compliant equipment on hand to meet your residents' needs and stay profitable. Wherever you are in the United States, reach out to us.
Aeris Consulting offers solutions for assisted living centers and nursing homes throughout the United States. We provide for all of your needs when it comes to temporary and routine staffing, ventilator management programs, equipment supplies and maintenance, and more. We help you to effectively meet the ever-changing demands of operating an assisted living centers while remaining profitable.
Click here to find out more about our respiratory equipment sales and rentals for assisted living centers.
Aeris Now Offers PPE Supplies in Bulk
To keep our clients safe during these trying times, Aeris is offering PPE supplies in bulk to our facilities. Aeris is dedicated to providing large quantities of personal protective equipment to medical offices, skilled nursing facilities and surgical centers throughout the United States.
Our team sources top quality PPE products from around the world and warehouses them for direct distribution to medical facilities. Our parent company has contracts with over 100 facilities nationwide to provide respiratory supplies and PPE on a regular basis.
Leave the equipment management to us and click here to contact the Aeris staff today for PPE supplies. We hope to help you move forward safely.