NJ Ventilator Management Company
Let Aeris Consulting be the answer to your search for a NJ ventilator management company. We are a professional and experienced healthcare provider, and we specialize in respiratory and sleep care for various healthcare facilities and correctional facilities. We offer a wide range of educational programs, RT staffing and technology to skilled nursing facilities and sub-acute rehabilitation facilities. Our aid in healthcare reaches clients throughout the country with an available team able to provide services anywhere nationally.
No matter the location, a patient is a patient, and facilities devoted to their care deserve the best equipment to match their best efforts. Healthcare providers need to turn to a reliable and consistent source for high quality machines that will benefit those they are caring for. They also need to be able to respond to rising demand, especially in these times.
The Aeris Management Difference
Our company specializes in the provision and management of all components used in the practice of respiratory care. We aim to bring relief to those who live with the struggle of respiratory issues by accessing respiratory programs and making them better. No matter where your facility stands, we can offer cost savings and improve clinical outcomes, or we can help you build a program from scratch.
Not only are we a NJ ventilator management company, we are also a full service biomedical repair service. We are available for repairs and yearly inspections. Our team can provide maintenance for your facility owned oxygen concentrators and other respiratory related equipment. We perform routine equipment changes to stay compliant with federal and state regulations.
Our Ventilator Management Services For NJ Healthcare Facilities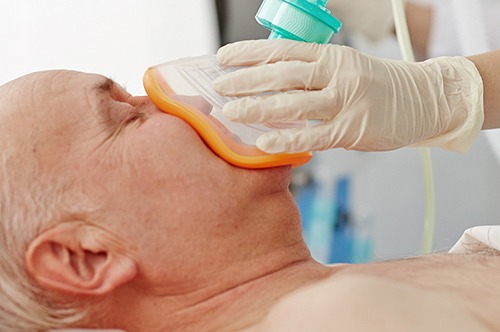 Aeris is an expert in the provision of all aspects of respiratory care, including:
Post acute respiratory care
Acute care consulting
In facility sleep and holter testing
Disposables supplies
We remain dedicated at all times to the highest quality of patient care and to helping facilities reduce costs and re-admissions.
Reach out to Aeris today and tell us about your ventilator management needs. We'll be happy to tell you more about how you can meet demand and service your patients.
Aeris Now Offers PPE Supplies in Bulk
In an effort to keep our clients safe during these trying times, Aeris is offering PPE supplies in bulk to facilities we work with. Aeris is dedicated to providing large quantities of personal protective equipment to medical offices, skilled nursing facilities and surgical centers throughout the United States.
Our team sources top quality PPE products from around the world and warehouses them for direct distribution to medical facilities. Our parent company has contracts with over 100 facilities nationwide to provide respiratory supplies and PPE on a regular basis.
Take no chances and click here to contact the Aeris staff today for PPE supplies. We hope to help you move forward safely.
About Aeris Consulting
Aeris Consulting is a nationwide company that specializes in the provision and management of components for respiratory care. Our services include: Respiratory Program Development, Facility-based education and training, equipment sales and rentals, admissions and more. We have the ability to serve your respiratory care needs, wherever you are in the United States.
Demand for respiratory services is rising…click here to read about why and how your facility can be prepared.