Respiratory Equipment Suppliers for Skilled Nursing Facilities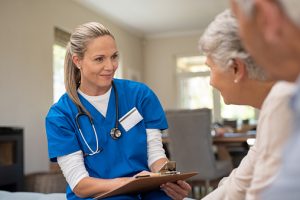 At Aeris Consulting & Management, LLC, we are trusted respiratory equipment suppliers for skilled nursing facilities. Respiratory equipment sales and rentals are an important part of the respiratory services we provide to nursing homes and rehabilitation facilities nationwide. Aeris is dedicated to the highest quality of care for patients, while assisting nursing facilities in reducing costs.
Skilled nursing and sub-acute rehabilitation facilities are in constant and ongoing need of respiratory equipment that is both functional and compliant with regulations. Nursing homes are frequently taking in residents who will be dealing with COPD, asthma, infections and other respiratory problems.
Your facility needs dependable and regulated equipment on hand without delays, to admit new patients and care for your current ones. Not having working respiratory equipment as needed can be dangerous and damaging to a nursing home's reputation.
Aeris provides regional same day delivery and in-house consignment programs throughout the U.S., for fast delivery of oxygen concentrators, ventilators, and other necessary equipment. With our delivery services, you won't have to be concerned with your ability to take in new patients. We will deliver your supplies as soon as they are needed, and we also ensure that your equipment is biomedically inspected annually.
Aeris also conducts inspections and maintenance for respiratory equipment, including:
Equipment owned by your facility, such as oxygen concentrators
Equipment changes due to federal and state compliance regulations
Biomedical equipment inspections and repairs
For reliable respiratory equipment suppliers for skilled nursing facilities, wherever your facility is in the United States, call on Aeris Consulting & Management. We'll provide the equipment you need to keep your patients breathing comfortably and safely.
Aeris respiratory equipment for sales and rentals include Bipap machines, Cpap masks, Airvos, Nebulizers, Oxygen concentrators, Ventilators and more. Please click here to find out more about our respiratory equipment supplies and delivery services.
Aeris is dedicated to the highest quality of patient care and to helping facilities reduce costs and re-admissions. Our vision is to be a distinctive, world class provider of Respiratory Care Services defined by a passion for exceptional and cost-effective patient care. Our goal is to provide our partners with practical and cost-effective solutions while improving quality and outcomes. We do not work inside of a closed box and will adapt and change our programs and services to suit the ever-changing needs of our partner facilities.