Respiratory Therapist Jobs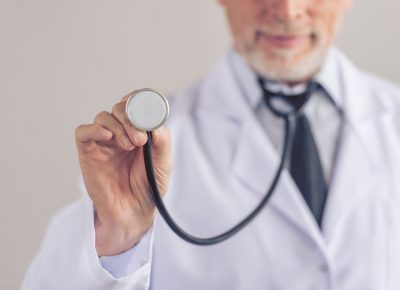 If you're in search of respiratory therapist jobs with a trustworthy team, Aeris Consulting & Management could be your landing spot. As a respiratory therapist, you have the responsibility and privilege of providing care for patients. Skilled respiratory therapists are a vital part of nursing homes and other healthcare institutions to provide quality patient care.
There is always demand for respiratory therapists, and it's a position with experience that you can take anywhere. Aeris works with over 100 facilities across the country, and we will have a need for skilled RTs in most of them. If you are an experienced Respiratory Therapist looking for a solid opportunity, Aeris Consulting just might be the right destination for you.
Our respiratory therapists are ready to perform multiple services, from as needed patient reassessments to fully staffed pulmonary programs (tracheostomy, pulmonary rehabilitation, and ventilator programs). As part of our team, you will be made available for temporary assignments, assistance in post-acute care programs, and full program outsourcing.
Respiratory Therapist Positions – What We Do
Aeris' respiratory and consulting services include:
Post-Acute Care: We offer "as needed" on-call consults to full program outsourcing. We specialize in re-admission reduction, facility education/training, and improving market capture.
Acute Care: Our respiratory care teams bring more than 100 years of knowledge and experience to the table. Our team can assist any acute care program with "righting" their current department, to full outsourcing. We are experts in restructuring for cost-effectiveness without harming quality initiatives.
As Needed Consults: We bring licensed, experienced, and highly skilled respiratory therapists to care facilities on a needed basis, to ensure that facilities can meet rising or falling demand. If you have experience and skill as an RT, we can help to place you in a temporary or potentially permanent position, wherever you are in the United States.
As part of our team, you should have a passion for patient care, be self-motivated, and be an "out of the box" thinker. Aeris is an Equal Opportunity Employer and is always looking for the best and brightest respiratory therapists. You can mail paper resumes to the address below or use our online form to upload a resume in DOC, PDF or DOCX formats.
Our respiratory therapist positions vary from being available for as-needed consults, to being part of routine staffing services for both medical and correctional facilities. Our staff is made available for 13- to 26-week assignments, stand-in temporary staff, and consultations for patients. We can work with you based on your flexibility, skill set, and geographical preference to find assignments that are right for you.
To find out more about our respiratory therapist jobs, call us today or use this online form to e-mail us. We can provide you the experience you need for the best possible care of your patients.
Aeris Now Offers PPE Supplies in Bulk
In an effort to keep our clients safe during these trying times, Aeris is offering PPE supplies in bulk to facilities we work with. Aeris is dedicated to providing large quantities of personal protective equipment to medical offices, skilled nursing facilities and surgical centers throughout the United States.
Our team sources top quality PPE products from around the world and warehouses them for direct distribution to medical facilities. Our parent company has contracts with over 100 facilities nationwide to provide respiratory supplies and PPE on a regular basis.
Take no chances and click here to contact the Aeris staff today for PPE supplies. We hope to help you move forward safely.