Sleep Apnea Consulting for Prisons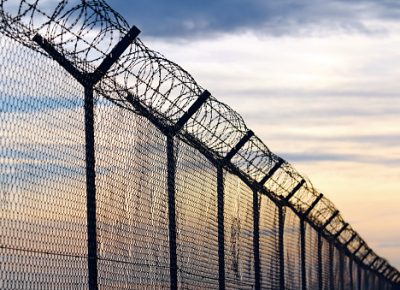 At Aeris Consulting & Management, LLC, we provide high quality sleep apnea consulting for prisons and correctional facilities across the nation. Our staff specializes in full service respiratory and sleep care. We provide staffing of respiratory therapists, educational programs for your staff, and the latest in respiratory technology. Aeris is committed to the finest quality care and reducing health care expenses.
Treating sleep apnea cases is necessary not just to improve inmates' sleep and breathing, but also to help avoid the onset of other diseases, which would increase an inmate's health care usage costs. In 95% of suspected obstructive sleep apnea cases, a patient can be diagnosed and treated within the facility.
Aeris offers an in-house solution that can save your facility thousands over transporting an inmate to another facility. Our testing program can reduce your risks and liability, as well as the turnaround time from diagnosis to treatment.
When you choose Aeris for a sleep apnea consulting study, we provide you with testing devices that are simple to use, with full instructions and 24/7 support. We offer cost effective CPAP, Auto-CPAP, and BiPAP devices, masks, tubing and supplies. We ship you the study equipment, and our board certified sleep physician will interpret the results once you ship the devices back to us. We'll take care to quickly provide the results of your study to address an inmate's sleep apnea problems.
We also can send a respiratory or sleep therapist to your facility to help with setting up necessary testing equipment or manage a monthly sleep apnea clinic.
Sleep apnea consulting for prisons is just one of the many respiratory services we offer to correctional facilities. If you'd like to know more about how Aeris Consulting can save your facility on costs while providing quality respiratory care, contact us using this form. We'd be glad to tell you more about our services.