Respiratory Therapy for Pediatric Daycare Centers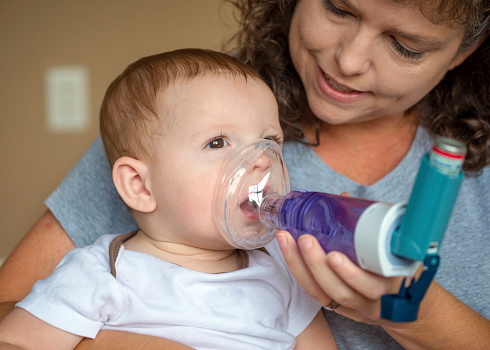 Aeris Consulting can fulfill all of your needs in respiratory therapy for pediatric daycare centers. Whether your facility requires on-call respiratory therapists for skilled nursing, educational programs, patient assessments and monitoring, or equipment maintenance and repair, Aeris is your one stop respiratory consulting service. We can help your center achieve fixed costs, reduce overhead, and have the staff needed to handle any volume of patients you have.
Our respiratory therapy services include:
Skilled Respiratory Therapists. We can help enhance your daycare center's service capabilities and gain compliance with Federal Regulation §483.65, with our licensed Respiratory Therapists. Our RTs are available to provide patient assessments and monitoring along with fully staffed pulmonary programs, including tracheostomy, pulmonary resuscitation and ventilator programs.
Our skilled RTs help determine the best care for your patients and work with your physicians to develop a treatment plan, and we help reduce hospital re-admissions and visits. Having our RTs on staff will enable your facility to admit patients with respiratory needs and be fully prepared.
Temporary Staffing. Aeris provides temporary staffing and caregivers for 13- and 26-week assignments, enabling you to handle the increasing amount of patients until you are able to find new full-time hires. Our on-call staffing service makes it possible to call in the trusted staffing you need quickly.
Equipment Maintenance. We can provide you with routine maintenance and periodic inspections, for oxygen concentrators and other respiratory related equipment. We can ensure that you have the necessary equipment to stay compliant with federal and state regulations, and our biomedical repair service offers repairs and annual inspections.
Our respiratory therapy for pediatric daycare centers is available to your facility wherever you are in the U.S., and we enable you to admit more daycare patients and grow your facility to the next level. Contact us today to find out more about our services.