Respiratory Therapists for Prisons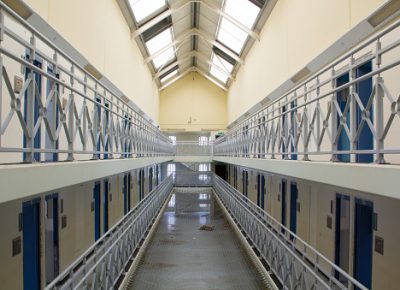 Aeris Consulting & Management, LLC is a nationwide provider of experienced respiratory therapists for prisons. We specialize in full service respiratory and sleep care for correctional facilities across the country. Aeris offers respiratory therapist staffing, educational programs, and respiratory technology to our clients, and we are committed to providing the highest quality of care and to helping facilities reduce respiratory healthcare expenses.
Aeris specializes in several facets of respiratory care for correctional facilities:
Respiratory Treatment – We have years of experience helping hire and manage respiratory therapists for prisons and can help you staff your facility. When needed, we can call on a licensed respiratory therapist to help set up equipment in your facility. Aeris also assists your treatment of inmates with cost effective CPAP, Auto-CPAP, and BiPAP devices, along with high quality supplies for respiratory health and medical services in prisons.
Sleep Apnea Testing – We can ensure that 95% of sleep apnea cases are treated within your correctional facility. With in-house testing, you can greatly reduce costs and liability, and shorten the time from diagnosis to treatment. Treating sleep apnea will improve an inmate's sleep and breathing and save on additional health care costs. We provide easy to use testing devices and 24/7 support.
Cardiac Care – Holter monitors can monitor an inmate's heart activity for a period of time, from 24 to 48 hours. Through Holter monitoring, therapists can determine if an inmate has an uneven heartbeat or other cardiac troubles. Aeris offers the latest technology in Holter monitoring for your facility. We provide testing solutions that are easy to use and read.
We offer a wide range of educational programs, RT staffing and technology to clients throughout the country. As specialists in the provision and management of all components used in the practice of respiratory care, we provide your facility with an "unbranded" respiratory care team designed to meet your facilities goals. Our goal is to provide our partners with practical and cost-effective solutions while improving quality and outcomes. We want to seamlessly integrate with your facility, creating a strong respiratory care service line.
To find out more about Aeris can provide quality staffing, care and equipment to your facility and help reduce your costs, contact us using this form. We will contact you quickly with better and more cost effective respiratory care staffing and solutions for your facility.