Respiratory Equipment Supply Service for Nursing Homes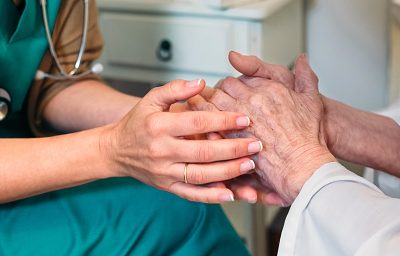 At Aeris Consulting & Management, LLC, we're a nationwide and trusted name in respiratory equipment supply service for nursing homes. We provide a variety of respiratory services to care facilities throughout the United States, including equipment sales and rentals. Aeris is committed to helping facilities provide the highest quality of respiratory care, while reducing their overhead costs.
There is always a need for properly functioning and compliant respiratory equipment in nursing homes and rehabilitation facilities. Residents and patients are frequently struggling with respiratory difficulties, including COPD, asthma, and infections. For a care facility to admit patients and meet demand, they must have necessary equipment on hand and available without delays, and also be compliant with local and state regulations. A facility with essential equipment available can more easily meet demand and gain market share.
Our equipment supply services include same day regional delivery and in house consignment programs, for oxygen concentrators, ventilators, and other equipment your facility needs. Your staff can concentrate on providing quality care and admitting new patients without concern about having the necessary supplies. Our staff ensures that medical equipment is biomedically inspected annually, enabling you to offer your patients easier breathing and more comfortable living.
In addition to equipment supplies, Aeris provides inspection and maintenance services, including for:
Respiratory equipment owned by your facility
Equipment changes and resulting compliance and regulatory needs
Annual inspections of biomedical equipment
When you need a dependable respiratory equipment supply service for nursing homes, reach out to Aeris Consulting from anywhere in the U.S. We can ensure that your facility can admit patients as needed and that your equipment is working properly.
Equipment provided by Aeris includes: Oxygen Concentrators, Ventilators, Bipap machines; Cpap masks, Airvos, Nebulizers, and more. To find out more about equipment sales and rentals through Aeris, click here to contact us today.