Respiratory Equipment Suppliers to Prisons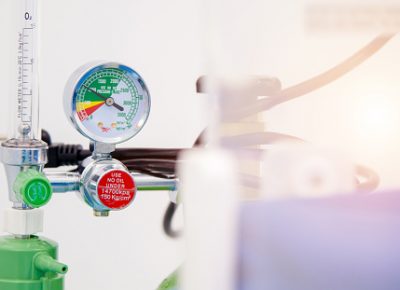 At Aeris Consulting & Management, LLC, we are trusted nationwide respiratory equipment suppliers to prisons. We provide respiratory equipment sales and rentals, to assist correctional facilities in both reducing expenses and providing quality care for inmates.
Prisons and correctional institutions require respiratory equipment that is reliable and compliant with state and federal regulations. Especially as they age, inmates will frequently have respiratory difficulties such as asthma, pneumonia, COPD, allergic reactions among other problems. Properly functioning equipment is often needed at a moment's notice to provide for respiratory care.
At Aeris, we offer same day regional delivery of respiratory supplies and equipment, along with in-house consignment programs across the U.S. We provide a full selection of vital equipment to your facility as soon as it is needed. We also ensure that the equipment on your site is biomedically inspected each year.
Our respiratory equipment sales and rentals include Bipap machines, Cpap masks, Airvos, nebulizers, oxygen concentrators, ventilators and more. If needed, we can also arrange for a licensed respiratory therapist to assist in setting up your facility's respiratory equipment for proper usage.
In addition to our services as respiratory equipment suppliers to prisons, our additional consulting services include:
Inspection and maintenance of respiratory equipment that is owned by your facility
Making adjustments when possible to your existing equipment due to changing regulations
Inspection and repair of your biomedical equipment
Aeris Consulting also specializes in cardiac care and wound therapy for prisons, including Holter monitoring and sleep apnea therapy. Our equipment sales and consulting services help your facility provide effective care while minimizing your costs.
Wherever your facility is located in the U.S., click here to contact Aeris today and find out more about our respiratory supply and delivery services for correctional facilities. We'll provide the equipment to keep your patients breathing safely.