Respiratory Equipment Suppliers for Nursing Homes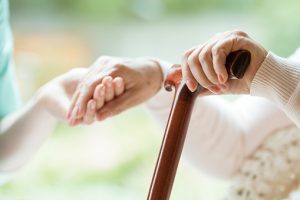 Aeris Consulting & Management, LLC is your choice for respiratory equipment suppliers for nursing homes. We provide respiratory services to nursing homes and rehabilitation facilities throughout the U.S., including staffing, education, and equipment sales and rentals. We are committed to the highest quality of respiratory and patient care, while helping nursing homes reduce their costs and re-admissions.
Nursing homes and sub-acute rehabilitation facilities are always in need of functioning and compliant respiratory equipment. Many residents and patients who need assistance will be struggling with respiratory problems such as COPD, asthma, or other infections. To be able to admit patients as needed, nursing homes need to have the necessary equipment on hand without delays, and that equipment needs to be both functional and compliant with regulations.
Whether your facility needs oxygen concentrators, ventilators or anything in between, Aeris offers regional same day delivery and in-house consignment programs. You needn't worry about whether you have the supplies to admit patients. We ensure that all of our medical equipment is biomedically inspected each year, and it is delivered as soon as it is needed. You'll be able to provide your patients and residents with easier breathing and a more comfortable living situation.
We also offer inspections and maintenance of medical equipment, including:
Facility-owned respiratory equipment such as oxygen concentrators
Federal and state compliance regarding equipment changes
Repairs and yearly inspections of biomedical equipment
For respiratory equipment suppliers for nursing homes, call on the trusted nationwide firm of Aeris Consulting, wherever your nursing home resides in the United States. We'll help ensure that your facility has the respiratory supplies you need and that your patients can breathe comfortably.
Equipment available through Aeris includes Bipap machines, Cpap masks, Airvos, Nebulizers, Oxygen Concentrators, Ventilators and more. To learn more about our equipment sales and rentals, click here.