Outsourced Medical Therapies For Prisons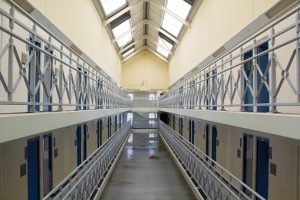 At Aeris Consulting & Management, LLC, one of our specialized services is outsourced medical therapies for prisons. We provide respiratory/sleep care, educational programs and healthcare equipment to correctional facilities throughout the United States. Our in-house solutions are adaptable to your facility's needs and offer both cost savings and quality care.
Aeris specializes in multiple outsourced medical therapies for prisons and correctional facilities:
Sleep Apnea Testing & Treatment. Aeris offers an in-house solution for sleep apnea testing and treatment that can greatly lessen your transportation and other medical costs. We can test and treat 95% of sleep apnea cases within your facility, and provide a much faster turnaround time for effective treatment with less liability. Our testing devices are easy to use and we provide support 24/7.
Respiratory Care. Aeris can provide you with temporary respiratory staff and on-call staffing as needed. We also can deliver high end respiratory equipment, such as ventilators and concentrators, and we inspect and maintain your equipment as needed.
Cardiac Care. We offer high quality Holter monitoring using the latest technology, with easy to use 100% digital equipment. Our Holter monitors can track heart activity for 24 to 48 hours while inmates carry on normal activities. Our therapists can evaluate the results to determine if an inmate has potentially dangerous cardiac ailments and whether new medication or a pacemaker is required.
Wound Therapy. Aeris outsources staff and equipment for wound therapy. We provide education for your staff based on your needs and requirements, same day delivery of medical equipment, and trained healthcare therapists and practitioners. Our wound therapy treatment can frequently be done within the facility, saving your facility thousands on transportation and hospitalization costs.
Aeris Consulting & Management is here to assist you with staff, equipment and services to provide effective healthcare for inmates. If you'd like to know more about how our outsourced medical therapies can benefit your facility and reduce your costs, contact us using this form. We'd be happy to tell you more about our medical therapy services.