On-Call Respiratory Therapist Services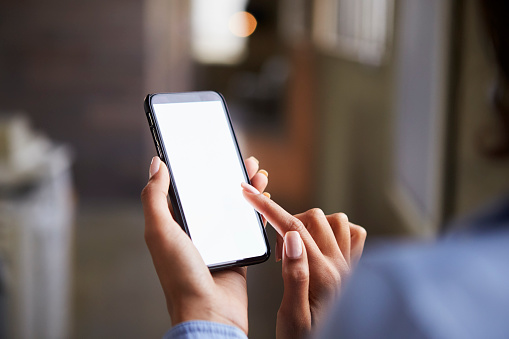 Aeris Consulting and Management, LLC is your trusted choice for on-call respiratory therapist services. Wherever your nursing or rehabilitation facility is in the United States, we can provide you with experienced professionals that can meet your needs 24/7. If you have an increase in patients or respiratory staffing needs, our on-call service is ready to supply you the proven personnel resources and the peace of mind you need to handle the workload.
In the world of skilled nursing, the need for qualified staffing is often elastic and highly unpredictable. For a facility to thrive and offer quality care, it needs to be able to admit patients at any time, and be fully equipped to handle an increased patient population. In many cases, staffing is needed at a moment's notice, and a facility needs to be able to call on trusted therapists to assist with patients and protect the facility's good name.
Our skilled, experienced and licensed respiratory therapists can offer top quality care for your patients, and are available at any time of day or night. Our RTs are ready to perform multiple services, from as needed patient reassessments to fully staffed pulmonary programs (tracheostomy, pulmonary rehabilitation, and ventilator programs). With our personnel and staffing resources, you can easily admit new patients, improve your services, and gain market share in your region.
Receiving On-Call Respiratory Therapist Services
Aeris's respiratory staffing services go beyond your immediate needs. We can provide you with highly skilled therapists for temporary assignments, assistance in post-acute care programs, and full program outsourcing. Our goal in any staffing services is to help you reduce re-admissions, and improve your market share, without sacrificing quality care.
Aeris is dedicated to the highest quality of patient care and to helping facilities reduce costs and re-admissions. Our vision is to be a distinctive, world class provider of Respiratory Care Services defined by a passion for exceptional and cost-effective patient care. Our goal is to provide our partners with practical and cost-effective solutions while improving quality and outcomes. We do not work inside of a closed box and will adapt and change our programs and services to suit the ever-changing needs of our partner facilities.
To find out more about our on-call respiratory therapist services, call us today or use this online form to e-mail us. We can provide you the staffing you need for the best possible care of your patients.