Complex Respiratory Therapy Intervention for Nursing Homes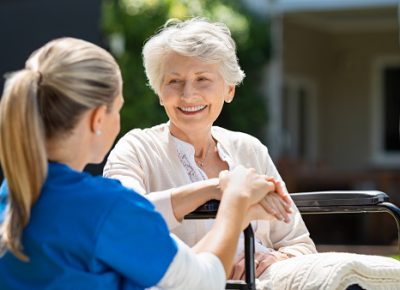 Aeris Consulting is a nationwide service firm specializing in complex respiratory therapy intervention for nursing homes. When your care facility needs assistance in the form of skilled on-call therapists, additional educational programs, patient assessments or respiratory equipment, we are here to help. Our goal is to furnish the services you need to reduce your overhead costs, and have the staff and equipment on hand to admit patients as needed.
As our president Edwin Frost was recently quoted in a Skilled Nursing News article, the need for nursing facilities to take in sicker patients is growing, and so is the need for nursing homes to be able to care for such patients. As nursing homes become more skilled in complex respiratory cases, they are able to achieve higher reimbursement costs, especially if they are able to reduce readmissions. As your facility reduces readmissions, your marketability improves. (You can read the article here.)
Aeris Consulting can ensure that your nursing home can provide respiratory care for your patients at any level of their needs. We can provide your facility with licensed respiratory therapists for patient monitoring and assessments, along with fully staffed pulmonary programs. If you need temporary staff to handle increasing numbers of patients, we can provide on-call caregivers for 13- and 26-week assignments. We also help manage respiratory equipment, with periodic inspections, repairs, and maintenance of oxygen concentrators and other equipment to keep your facility compliant.
To ensure that you have the staff and equipment to handle your existing patients and admit new ones, reach out to Aeris Consulting. Wherever your facility is in the U.S., we provide for all of your needs in complex respiratory therapy intervention for nursing homes. We'll help you offer the quality care your patients deserve, and we'll help to grow your facility too. Contact us today to find out more.